Choose FutureTech For Your
Ecommerce Applications
eCommerce Application is the mode of online presentation of products for sale on the net. eCommerce application provides visualization of products to view, select & make online payments.
eCommerce Application is the easiest way of doing shopping online by selecting goods in the cart and pay once for  all selected items. Simple catalog set up, Configuring Payment, shipping & Tax Options , Product Promotions , flexible web store design, Manage orders , customer information , Inventory , Reports etc., are the outstanding features of eCommerce application.
'n' number of features are provided to make the eCommerce application user friendly.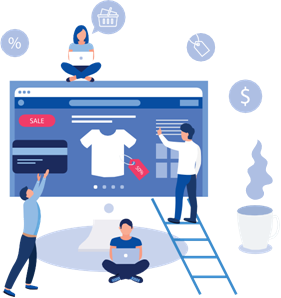 Features Of
Ecommerce Application